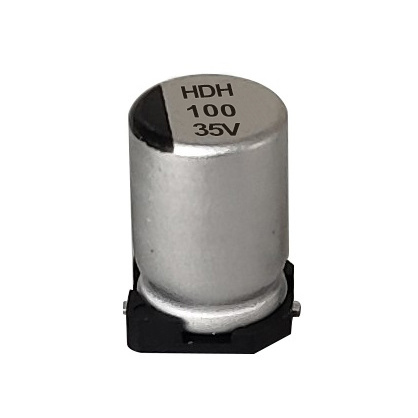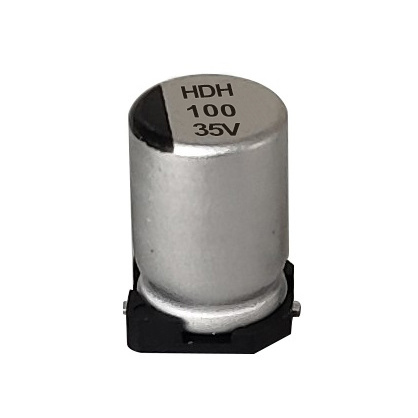 HDH
---
◆+105℃ 2000Hrs ◆High Ripple Current ,Low ESR. High Frequency,High Voltage ◆Idealy used in Mobile Chargers,tablet computers,Digital home appliances.
---
---
Radial Type | SMD Type | Solid Polymer Type
---

---
Nantong XingChen Electron Co., Ltd., was established in 1985.It is a high-tech enterprise specializing in aluminum electrolytic capacitors integrating R&D, production and sales. We have advanced automatic production equipments, production technology and independent development capabilities.
The HDH series is a top-of-the-line electrolytic capacitor designed to deliver exceptional performance in a wide range of applications. With a maximum operating temperature of 105℃ and a lifespan of 2000 hours, this capacitor is built to last, even in the most challenging environments.
The HDH series boasts high ripple current and low ESR, making it an ideal choice for high-frequency applications. Its compact size and superior durability make it an excellent choice for use in a variety of devices, including tablet computers, mobile chargers, and digital home appliances.
Whether you're powering up your favorite mobile device or running industrial equipment, the HDH series has what it takes to deliver the power and reliability you need. So why settle for less? Choose the HDH series and experience the difference that superior performance and durability can make!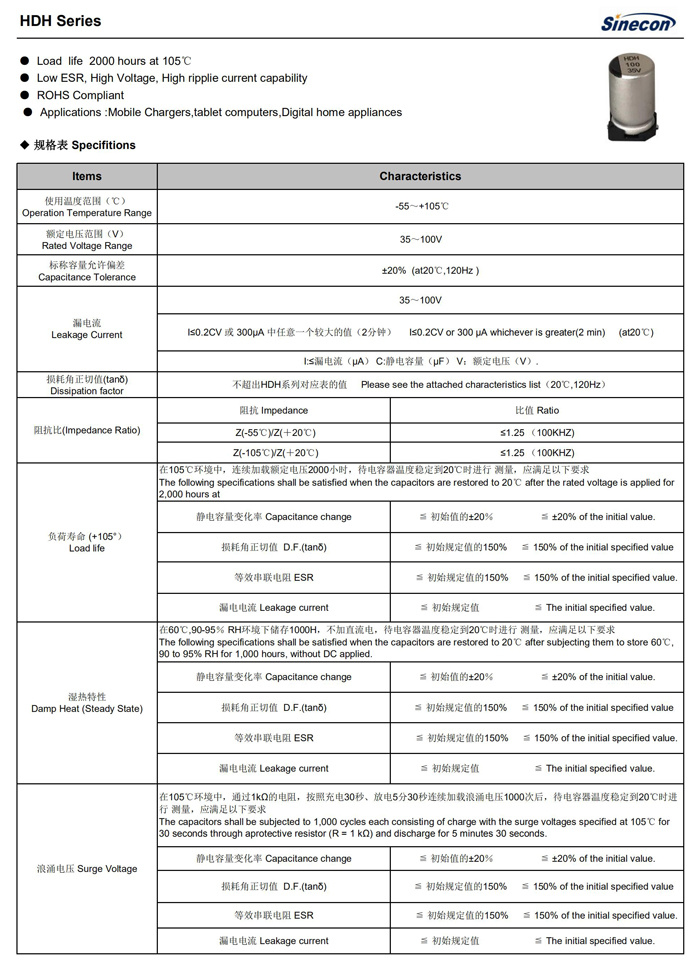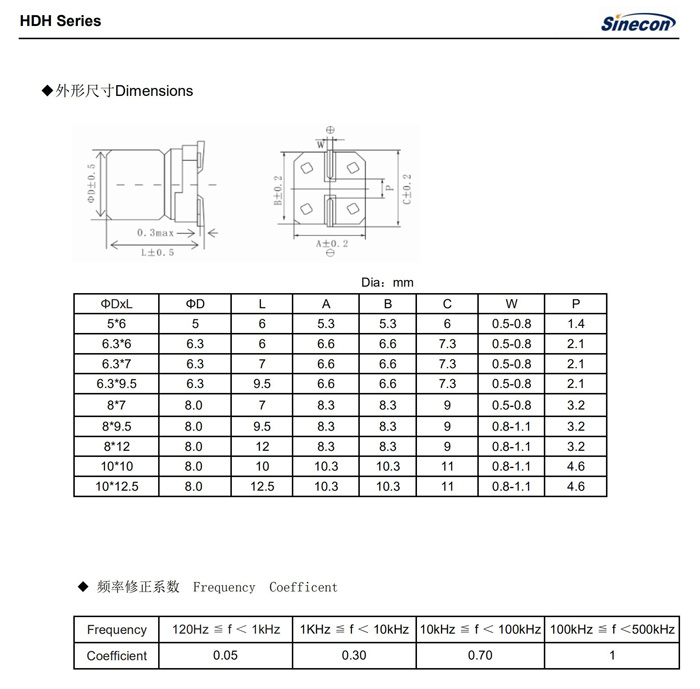 ---
---